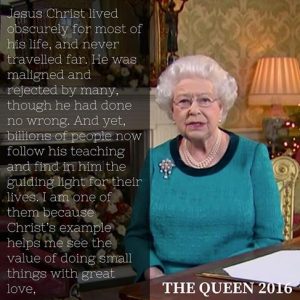 "What More Could You Do Lord?" featuring Lucy Stimpson- Maynard from the album "Precious" recorded and produced by Ross Gill
All at Mustard Seed Songs hope you had a wonderful break and have a most prosperous 2017.
One of the things that worried me when I was thinking about becoming a Christian was what people would say. I was really concerned that people would call me a "Bible Basher" a "Jesus Freak," "God Squader" etc. Stupid I know but I did feel there was a certain stereo typical image attached to Christians- and not exactly a cool one. That is one reason why I love it when I discover that seemingly cool people are Christian. In recent blogs I have highlighted in this category Usain Bolt, Jürgen Klopp, Bear Grylls, and the golfer Zach Johnson. I found another the other day – the Arsenal footballer Oliver Giroud who scored that amazing scorpion kick goal – not original though as Manchester United's Henrikh Mkhitaryan beat him to it a couple of days earlier. Anyway I noticed Oliver looking up to heaven after he scored and googled if he is a Christian and sure enough Wikipedia says:
Giroud is a Catholic and has a tattoo on his right arm from Psalm 23 in Latin: "Dominus regit me et nihil mihi deerit" ("The Lord is my shepherd; I shall not want"). He describes himself as a "very believing person […] I don't cross myself before my games but I do a little prayer."
Not that impressed – okay what about our Queen- 90 years old and still Queen – surely that is cool? On Christmas Day Queen Elizabeth 11 said:
At Christmas, our attention is drawn to the birth of a baby some two thousand years ago. It was the humblest of beginnings, and his parents, Joseph and Mary, did not think they were important.
Jesus Christ lived obscurely for most of his life, and never travelled far. He was maligned and rejected by many, though he had done no wrong. And yet, billions of people now follow his teaching and find in him the guiding light for their lives. I am one of them because Christ's example helps me see the value of doing small things with great love, whoever does them and whatever they themselves believe.
The message of Christmas reminds us that inspiration is a gift to be given as well as received, and that love begins small but always grows.
I wish you all a very happy Christmas.
Have you checked out our updated website which includes extracts from the latest DVD of Risen! The Musical www.risenthemusical.com ? Thank you.