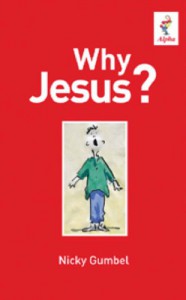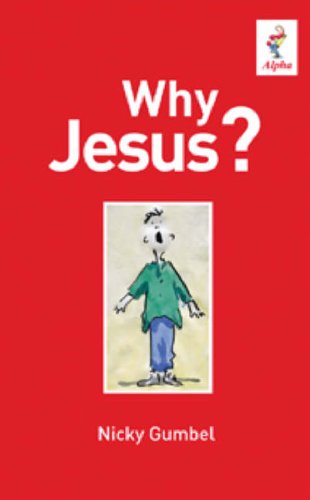 "If I Say I Love You Jesus" featuring Lucy Stimpson-Maynard – from the album "Precious" recorded and produced by Ross Gill
So yesterday was my 20th anniversary of being a Christian. In my blog of April 10th 2014 I described the actual day and I thought it would be good to take an extract of that today.
After my uncertain first night on an "Alpha Course" at Holy Rood Church, Stubbington I came back the following week and then the next and the next. I began to think that I wanted to become a Christian – I felt reassured by the words in John's Gospel, Chapter 3 verse 16 "For God so loved the world that He gave His one and only Son that whoever believes in Him shall not perish but have eternal life" Eternal Life – that is what I needed to take away my fear of death.  Not something to be earned but something to be accepted as a gift.  Perfect – apart from two problems 1) did I have enough faith to accept Jesus" gift" with any degree of sincerity?  2) If I did ask Jesus into my life what would my mates say- how much ridicule would I have to endure?  Let me have a look at problem no 2 first.
Three of my very special friends are Barry Stares, Dave Conchie and Ian Beacham . Barry I have known since Junior School and Dave and Ian since PE College. We regularly meet for a drink and something to eat (yes curry)  At one curry Ian said "You will never guess what's happened to Mick" He was referring to another ex-PE College friend, Mick Mellows who played football for Pompey and who is now a Director of the charity Faith and Football -www.faith&football.org.uk .  I thought Ian meant that Mick had been struck down with some horrible illness but no that is not what he meant at all. He continued "He's only gone and become a Christian!"  To which Dave replied "No – and he was such a good bloke!"
Could I face that sort of comment if I "admitted" to becoming a Christian? I really doubted it.
As for problem no 1 re did I have enough faith? – Well thankfully someone told me I only had to have faith as small as a mustard seed (the smallest of all seeds in Biblical times.)  I simply had to focus on what I believed not on what I did not – I simply had to trust – I simply had to take a "leap of faith"
During the Alpha course I had been given a little red book entitled "Why Jesus?"  (as featured in pic) At the end of the book there is a prayer so I knew an opportunity was coming up for me to take that leap of faith and to say this prayer asking Jesus to come into my life.  I felt it really difficult to sleep with my two "problems"   constantly churning around inside my head.   The weekend came when I knew I had to make a decision – as part of the Alpha Course I was at the Holy Rood Vicarage with the Vicar, Michael Christian- Edwards and his lovely wife Merlyn.  When the others in my group were having a coffee break I escaped into the village to go through in my head what I was going to do.  On my return sure enough Michael gave everyone the opportunity to say a prayer asking Jesus to forgive us for all the things we had done wrong – to ask Him to come into our lives- and for us to be filled with His Holy Spirit.  I remember asking Michael if I could say the prayer twice.  He seemed surprised but said that was fine and so that lunchtime on Saturday, February 22nd 1997 I asked Jesus into my life and became a Christian.
Why did I want to say the prayer twice?  Well there was Mr Mill and his dad that I also wanted to be there on such a momentous occasion. So that evening in Mr Mil's apartment in Titchfield I sat between the two of them confessing out loud all the things I had done wrong and again asking Jesus into my life. Some of the things I had done wrong were pretty big – one had been a real burden for many years but after I had confessed it  the burden lifted- I know that sounds amazing and too good to be true  but amazing is what it was and too good not to be true!
So I thought "micky taking" here you come, but I decided to be pro-active and tell people before they found out through the grapevine. First off was Barry who I had known the longest -he was surprisingly supportive – so too was Ian – but I could not tell Dave, it was Dave who had made the comment about Mick Mellows – he was sure to let me have it with both barrels.  A couple of months later Barry and Ian told me that Dave was really upset with me for not telling him. So I took Dave out for a curry (of course) and felt pretty emotional when Dave told me that he loved me (in a bloke way!!) and that he would always support me in anything I did and that he was upset because it seemed that I did not believe I could trust him.  So big apology from me and really all the worries about people "taking the mick" turned out to be groundless- mind you I think my two sons James and Chris took a bit of stick at school.
So did my fears of dying die (sorry) If I am honest not entirely – but I did have God's promise to hold on to and you can't have much more than that.   In fact later I wrote a song called "It's From the Lord" which is on our CD "Heart and Soul" – the last verse of which is "When your time on earth is ending and you look up to Him on high and your see His promises sparkling spelt out in stars across the sky and open arms reach to embrace you to welcome you home then you know, yes you know it is the Lord."
I also wrote a song which was a sort of autobiography of me becoming a Christian and being worried about what people would think – this one is on the CD "Precious" and is called "If I Say I Love You Jesus"  I did actually once sing it live myself at a Mustard Seed Concert but here it is  sung by the fantastic Lucy Stimpson-Maynard
Guess who rang me today to congratulate me on my "birthday?" Yes the very lovely and loving Michael and Merilyn Christian- Edwards