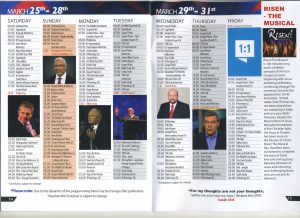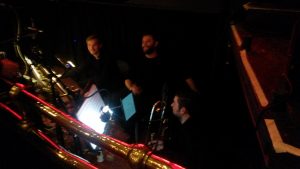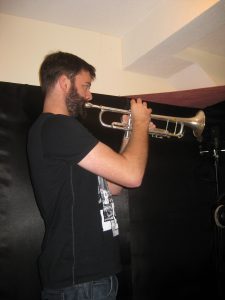 "Walking with the King of Kings" Featuring Lucy Stimpson- Maynard from the album "Precious" recorded and produced by Ross Gill
So the season of broadcasting Risen! The Musical on Revelation TV Sky 581 Freeview HD 250 and Freesat 692 finishes with tonight's showing at midnight. Unfortunately Risen! Is not being broadcast in April but Revelation TV have done us proud in broadcasting our musical so many times in March. We are now waiting on the dates for broadcast on the Romanian Christian Cable Channel, Alpha – Omega and perhaps also Credo TV which has some of the strongest broadcasting transmitters in the world.
In the blog of February I6th I posted an extract of Risen! translated into Mandarin – ready for subtitles to be encoded onto the DVD- I am delighted that other translations in the pipeline include Romanian, Serbo Croat, Korean, Spanish, Swahili and Tibetan!
Last Saturday I had the pleasure of going to the Kings Theatre, Southsea to watch the famous musical "Thoroughly Modern Millie. " I had been given a special rate ticket by someone in the orchestra, Stuart Fowler – now after getting married, Stuart Mclean- Fowler. I had met Stuart when he was playing trumpet as part of a promotional visit to Crofton School by St Vincent College. The Mustard Seed Soul Band had saxophonists but no trumpeter so I spoke to Stuart and over the years he has played an incredibly important part in our journey. He played trumpet in our previous musical "His Story" and recorded in numerous CDs including "Precious" which includes the featured song for today "Walking with the King of Kings." Stuart also recorded the backing tracks for Risen! The Musical and the photos show him recording this with Joffy Girling and also in the Kings Theatre orchestra pit for "Thoroughly Modern Millie. ".
After the UK tour of "Thoroughly Modern Millie" Stuart goes on tour to China- all at Mustard Seed Songs wish him the very best.