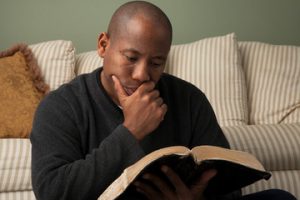 Triumphal Entry (Wickland/Shearsmith) featuring the Mustard Seed Soul Band from the album "His Story" recorded and produced by Ross Gill
In previous blogs I have looked at the classic questions that are asked of Christianity such as why is there suffering in the world and is there a conflict between Science and Christianity? Another question often asked is "Isn't the Bible full of contradictions?"
In an attempt to answer this question I would like to take extracts from Steve Legg's excellent book "Big Questions."
Steve first looks at a definition of the word "contradiction" and says that it means "a statement of the opposite" going on to say that if the Bible said that Jesus died of strangulation (which it does not) and that elsewhere He died by crucifixion then that would be a contradiction.
Steve continues by addressing what some claim to be contradictory in the different four Gospel accounts i.e. how many angels were at the tomb of Jesus. Matthew and Mark relate that one angel spoke to the women whereas Luke and John state that two were at the tomb. Steve agrees that at first sight this would appear contradictory but that Matthew and Mark did not say that there was only one angel at the tomb but instead that only one angel spoke.
Steve then goes on to relate a story in which he and his friends Simon and Scott enjoy a pint at a social club where they meet up with some other friends, Arthur and Chris. Someone later tells Steve's wife that they saw him and Scott going into the club with Simon but then someone else says that they saw Steve having an in depth chat with Arthur. Now both of these witnesses are telling the truth but the two accounts look completely different. They just come from two different witnesses with differing perspectives
Back to the Gospel accounts – although some of the details are different which you would expect from different eye witnesses the key facts are the same – i.e. that Jesus, who had been killed and buried, had risen from the dead and that the angels were proclaiming this amazing truth!
Next week I will look at whether or not Jesus did actually die on the cross.