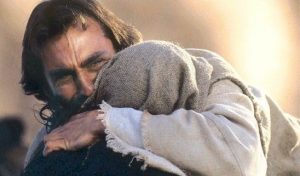 Allow His Loving Arms featuring Ross Gill from the album "The Season of Singing" recorded and produced by Ross Gill

"Oh Lord Here My Voice" – featuring Lucy Stimpson- Maynard from the album "Where Would I Be Without You? recorded and produced by Ross Gill
In light of the recent horrific events in Manchester and London I thought it appropriate this week to offer two songs- Allow His Loving Arms and Oh Lord Hear My Voice. Extracts from both are below:
Allow His loving arms to wrap around you.
Know his heart has been broken too,
And in the darkest night of doubt and pain,
Let Him comfort you,
Just whisper His Name.
This world and this life,
Lord are so unsafe,
But I know You're good,
Place in You my faith,
Life's mysteries I can't explain,
Yet I rejoice in You all the same.