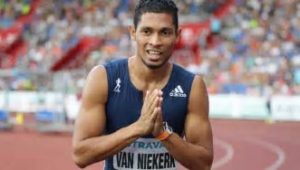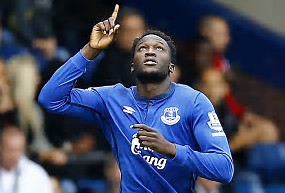 "Mustard Seed of Faith" featuring Lucy Rutherford from the album "His Story Live" (unreleased) recorded by Ross Gill
My dear friend Bob Milliken aka Mr Mill prayed for me for eight years that I would become a Christian- he would put articles on Christians that were famous sportspersons in my pigeon hole at Crofton School where he taught RE and me PE. I have to be honest and say that I did not take a great deal of notice of them and that it was meeting his father, Mr Milliken that really ignited my faith (see blog of March 27th 2014)
So despite those articles Mr Mill put in my pigeon hole I was not motivated to explore Christianity, however nowadays I do find it interesting when I discover great sportsmen like Jordon Speith, Usain Bolt, Jürgen Klopp and Maro Itoje are Christians. Last week I noticed from what they said or how they acted that there are two more famous sportsmen who are Christians -the Athletics 400 metre World Champion Wayed Van Niekerk and the footballer Romelu Lakaku who was recently transferred from Everton to Manchester United.
During a BBC interview I noticed Van Niekerk refer to God and in another BBC interview he said "I have dreamed of this since I was a little kid. The only thing I can do now is to give God praise. I went on my knees each and every day and I told the Lord to take care of me and look after me every step. I asked the Lord to carry me through the race and I am really just blessed for this opportunity." He previously told sports media organisation Passion for Sport that everything that comes my way I thank the Lord. He said: "I leave every race and every step I take in his hands. I trust him in every movement I do." Speaking of the importance of his faith he said he values it because God "is the one who blessed me with talent."
I could not find any interviews regarding Lukaku, however he is known to be a committed Christian and will make the sign of the cross before every match and after every goal that he scores. In fact when he scored for the first time at Old Trafford against West Ham on Sunday he dropped to his knees and looked to the heavens in thanks before then crossing his chest. Being a Man United supporter I hope he crosses himself loads of times this season!