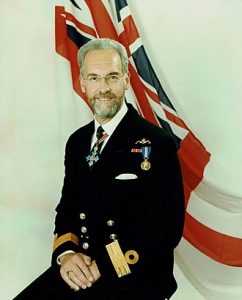 " I Love You Lord" (Laurie Klein) with solo from Emily Shaw and "Hallelujah Glory, Glory" (from the musical Risen! ) with solo from Lorraine Marsh. Introductory recitative from Alex Knox.

"My Jesus My Saviour/Shout to the Lord" (Darlene Zschech) with solo from Lauren Chappell and introductory recitative from Chloe Brokenshire.
Last week I attended the funeral service of a remarkable man and dear friend, Laurie Brokenshire. He did so very much for so many people and I do ask you to use this link to discover exactly how many lives he touched and in so many different ways.
https://en.wikipedia.org/wiki/Laurie_Brokenshire
Holy Rood Church last Friday was filled to overflowing for his Service of Thanksgiving – standing room only and many, many, more unable to get into the main church. We heard wonderful tributes and brave words from his family – wife Ethel, sons Matthew and Phillip and daughters Sarah and Rachel. Also from Rev. Charles Overton, his long standing friend who conducted the Service.
As I say please click on the link to get a flavour of the amazing life of Laurie but even a Wikipedia account cannot do him any sort of justice, however the following extract does give a flavour of the man:
In early 2016, Brokenshire was diagnosed with terminal brain cancer, which had overtaken his father some 20 years earlier. His response was immediate and typical – his family undertook a 30-mile sea swim off Plymouth in aid of various cancer charities, raising over £30,000 in under 3 weeks, and in excess of £45,000 overall.
The featured video clips show Laurie, who also had a great bass voice, singing at Holy Rood in a Risen! concert. He was playing the part of Cleopas. Even from these short clips I think you will be able to see how much he loved Jesus. His funeral service was as evangelical as it comes and I do pray that it has encouraged those present to attend the forthcoming September Alpha courses.
Laurie, you are going to be sadly missed but we can be assured that you are now receiving all the rewards of heaven for being "A good and faithful servant."