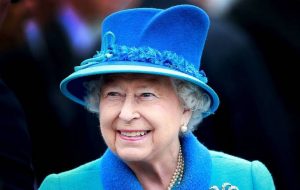 The Portsmouth Gospel Choir (University of Portsmouth) has been granted the honour of performing for Her Majesty the Queen and other members of the Royal Family on March 12th, "Commonwealth Day" at Westminster Abbey. Now it is unlikely that you have been invited to attend this service, however if you visit www.tinyurl.com/PGCconcert you will be able to purchase tickets to see the Portsmouth Gospel Choir on Saturday, March 3rd at Kings Church, Portsmouth. Special guests of the Portsmouth Gospel Choir are C.J. Edwards from "The Voice" (now known as Chelange) and members of the cast of Risen! The Musical.
The cast of Risen! The Musical arrive this week at their accommodation in West Sussex ready for a week of rehearsals. Then beginning Monday, February 26th they embark on a three week tour of schools delivering the Risen! The Musical Theatre in Education production and also musical theatre workshops. The Theatre in Education cast will be joined by two more cast members from the original Show to sing extracts from Risen! at the March 3rd concert.
Chelange (formally known as C. J Edwards) featured in TVs" The Voice" – As you can see from today's clip he is perfect to guest for the Portsmouth Gospel Choir. I have it on very good authority that "The Way You Make Me Feel" will be one of the songs he sings.
I visited Kings Church this week with Heavilyn from the Gospel Choir and Adam, our Technical Director. Adam is bringing in additional sound and lighting – you can be assured that March 3rd is going to be a fantastic night!
And to finish with a quote from my journal:
The secret of life is not what happens to you but what you do with what happens to you.