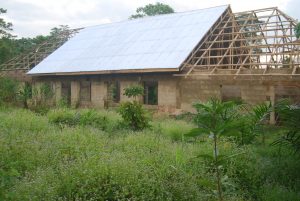 The Risen Christ Central Chapel in Southern Nigeria – under construction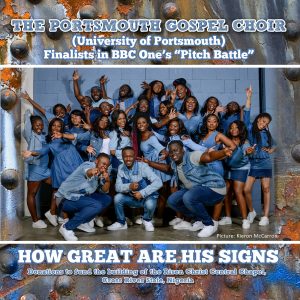 "How Great Are His Signs" featuring the Portsmouth Gospel Choir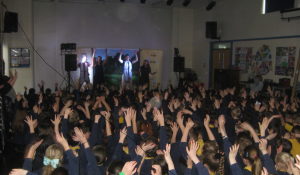 Risen! The Musical Theatre in Education

"Where Would I Be Without You?" recorded and produced by Ross Gill
I have just realised how much is going on with Mustard Seed Songs at present and so thought an update would be appropriate
Risen! The Musical is now available to view on YouTube – https://youtu.be/wYUX1CQEjoY There is also a version with sub- titles in Romanian- https://youtu.be/ICSAlaI6YZ0 – and a version with sub- titles in Spanish- https://youtu.be/vwAEjloTtfQ Mandarin is on the way! It would be wonderful if you could share these links so that Risen! can be viewed throughout the world.
The Risen! The Musical Theatre in Education Easter 2018 Tour – A London Touring Cast of 5 performed a one hour adapted version to 4000 children aged 7-11 in 17 Hampshire schools.   We need £10,000 in grants in order to be able to tour again in 2019.
The sequel to Risen! The Musical which has a new working title of "Blaze! -The Acts of the Apostles- Part One has been written and is, at present being recorded.
We are building the Risen Christ Central Chapel in Southern Nigeria. Recent fund raising events in aid of this project include the EP "How Great Are His Signs" featuring the Portsmouth Gospel Choir https://mustardseedsongs.hearnow.com/   The Portsmouth Gospel Choir and members of the London Touring cast also featured in a concert held at Kings Church, Portsmouth – you can view the concert on YouTube https://youtu.be/OwxHU5f26aU For more details of the Risen Christ Central Chapel please visit https://mydonate.bt.com/events/portsmouthgospelchoir
Quote of the week
True joy comes only to those who have devoted their lives to something greater than personal happiness
"The Life You've Always Wanted" John Ortberg