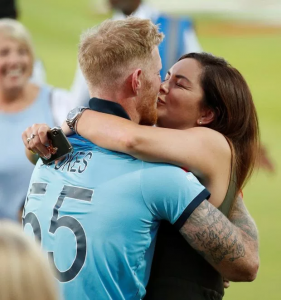 I'm A Believer (N. Diamond) featuring the Mustard Seed Soul Band from the album Heart and Soul recorded and produced by Ross Gill
So last blog I wrote about Ben Stokes' now famous innings against Australia in the Third Ashes Test match at Headingly – Sunday August 25th 2019. I also wrote about how he had changed his life around since being charged with affray and being fined £30000 by the English Cricket Board.
Phil Tufnell, the ex -England cricketer says. "Reports from the dressing say he's been amazing, helping out all the guys, working hard, training hard. Another ex -England Captain Michael Vaughn says that Stokes works harder on his fitness than any other player he has known and England playing colleague Stuart Broad talks about want a fantastic person Stokes now is.
This is a far cry from the person who not only was charged with affray in 2017 but who also in December 2011 was arrested and cautioned for obstructing the police -who in February 2013 was sent home from Australia in disgrace after late-night boozing on a Lions tour -and of whom coach Andy Flower said: "You don't want to play for England. You just want to p**s it up the wall with your mates."
Stokes said back in 2016 that his favourite tipple was Jagerbombs, a mix of Red Bull and the liqueur Jagermeister. Asked how many he could sink on a night out, he said: "I've lost count after 20."
What changed his life around? Well it would appear a lot has to do with his wife Clare with whom he has two children, Layton and Libby. Stokes said: "Clare is like my best friend and she and my family have helped me through the ups and downs. As long as they are there, that's all that matters. I really miss Clare and the children when I'm on tour. Cricket and family are my life. I've learned lessons that will stay with me."
So it would appear that Stokes' wife has helped him to make a dramatic change for the better- this made me think who else in history has turned their lives completely around – there are of course countless people but one in particular comes to mind – Saul of Tarsus who we read of in the Book of The Acts of the Apostles (which incidentally is what the sequel to Risen! The Musical is based on.)  Next week I will share how we portray in song Saul's conversion on the road to Damascus.
Quote of the week
We make a living by what we get, but we make a life by what we give.
Sir Winston Churchill